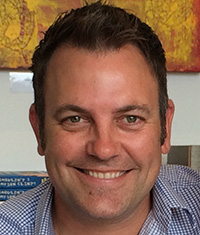 Monash's Brett Williams has been recognised by the Australian Learning and Teaching Council, receiving a Citation for Outstanding Contributions to Student Learning as part of the Australian Awards for University Teaching 2011.
Brett is recognised for "scholarly leadership that has influenced the teaching, learning and service innovations of the paramedic profession."
A pioneer amongst paramedic professionals entering academia, Brett is internationally recognised as one of paramedicine's most prolific writers in pedagogy with over 70 refereed publications. His sustained dedication and contribution to student learning has been demonstrated by several teaching awards including the Vice-Chancellor's Award for Teaching Excellence in 2010.
Deputy Dean (Education), Associate Professor Louise McCall added her congratulations to Brett for this notable achievement. "Well done and well deserved", said Louise. "I am thrilled with this recognition for one of our stars."