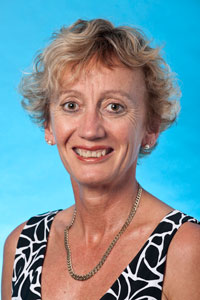 Dr Jennifer Newton, a Senior Research Fellow in the School of Nursing and Midwifery, has been awarded more than $140,000 in an ARC Discovery Grant to investigate factors that impact how student nurses learn while working in hospitals.
In collaboration with Professor Brian Jolly, also from Monash University, and Professor Amanda Henderson, from Griffith University, Dr Newton will document the experiences of nursing students and attitudes of nursing staff to determine how to improve nurse learning in the workplace.
Dr Newton said the culture and attitudes that students confront in the work environment can impact on their ability to learn and, in particular, to develop valuable skills in clinical reasoning and problem solving.
"Students learn best in an environment that is innovative and adaptive, open to trying new things," she said."
The research team will interview 50 nursing students and 50 hospital staff as well as observe their interactions in the workplace to develop a new model for workplace learning.
Dr Newton expects the research will challenge existing approaches to teaching student nurses and hopes it will lead to graduate nurses who are better prepared for the workforce and who will remain in the health care industry longer.
The Discovery grant follows a three-year ARC Linkage Project in which Dr Newton and Professor Jolly identified factors that influence the learning environment from the student nurses' perspective. Professor Henderson has conducted similar research from the point of view of nursing staff.