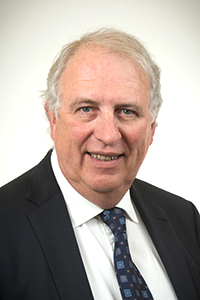 The 2014 Graduation Address to the MBBS students was given by Professor Michael Grigg, President of the Royal Australasian College of Surgeons.
Professor Grigg is the Monash University Professor of Surgery based at Eastern Health and the Executive Clinical Director of Surgical Services at Eastern Health.
He is a Vascular Surgeon and has been President of the Australia and New Zealand Society of Vascular Surgery and remains a member of the Executive of that Society. Professor Grigg is also a member of the 6 person Expert Panel advising the Council of Australian Governments (COAG).