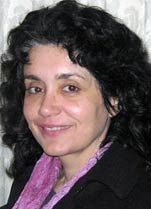 Diabetic Retinopathy Laboratory
Laboratory Head: Professor Jennifer Wilkinson-Berka
Phone: (03) 99030539
Email: Jennifer.wilkinson-berka@monash.edu
Department of Immunology
Monash University
Level 6, Burnet Centre
89 Commercial Road
Melbourne Victoria 3004
AUSTRALIA
Staff List
Dr Devy Deliyanti
Mr David Berka (Technical assistant)
Mr Thomas Weller
Students

Mr Saeed Alrashdi
Ms Pam (Tong) Zhu
Mr Dean Talia
Biography
My PhD was undertaken at The University of Melbourne, in the Department of Anatomy & Cell Biology and Department of Physiology, on the role of the renin-angiotensin-aldosterone system (RAAS) in kidney structure and function. Following completion of my PhD, I focused on diabetic complications and particularly the link between kidney and eye pathology, and was awarded the Sir Colin and Lady MacKenzie Fellowship in Comparative Anatomy. Over the next few years I developed animal models of diabetic retinopathy and retinopathy of prematurity, and in 1999 established the Diabetes and Retinopathy Laboratory in the Department of Physiology, Melbourne University. In 2004, I was promoted to Associate Professor, and in 2006 was awarded a NHMRC Senior Research Fellowship B. In late 2006, I joined the Department of Immunology, AMREP, Monash University, with the view to expanding my research into the field of immunology and consolidate my interests in diabetic complications with researchers in the Baker IDI Heart and Diabetes Institute. In 2010, I was promoted to Professor by Monash University. In 2011, my NHMRC Fellowship was renewed and I was appointed Deputy Head (Research) of the Department of Immunology.
Research interests
In our community and worldwide, the major causes of vision loss are attributable to three diseases:
Retinopathy of prematurity (ROP), which is the commonest cause of vision loss in infants.
Retinopathy, the most feared complication of diabetes, which develops in almost all patients with Type 1 diabetes.
Age-related macular degeneration (AMD), which is the main reason for vision loss in people over 65 years.
The prevalence of these diseases has dramatically increased in recent years and for diabetic retinopathy is expected to reach epidemic proportions due to a global rise in obesity and a range of environmental influences. Today, the underlying factors that contribute to these diseases remain elusive, and without further scientific advancements we are faced with a considerable health and economic burden. Our laboratory's research is focused on understanding the contribution of vasoactive factors to these diseases.
We made the original discovery of the cellular location of the RAAS in the eye, and showed that its blockade prevented the development of vascular disease in retinopathy of prematurity. These and subsequent studies in diabetic retinopathy became the basis for the largest clinical trial to date, which tested the effect of angiotensin type 1 receptor blockade in over 5000 diabetic patients – the DIRECT programme 2008. This trial together with recent studies, suggest that RAAS blockade may find a place as a new and non-invasive treatment for diabetic retinopathy.
Our goal is to now move forward to understand in more detail how other components of the RAAS are involved in retinal diseases. The RAAS is complex, and it is likely that inhibiting or augmenting other key components will provide even further retinal protection. We have a multi-disciplinary approach to our research, which involves using and developing pre-clinical models of retinal disease (both in vivo and in vitro), morphological analysis of disease progression, molecular and protein expression assays, biochemical and analytical chemistry and functional testing. We are also excited about new projects designed to understand the involvement of the immune system and epigenetics to disease progression.
Key Collaborators
Our research success would not be possible without the valuable input from our collaborators in Australia and around the world.
Prof Mark Cooper, Prof Merlin Thomas, Dr Chris Tikellis, Associate Prof Terri Allen and Prof Karin Jandeleit-Dahm, Baker IDI Heart and Diabetes Institute, Melbourne.
Prof Fabienne Mackay, Department of Immunology, Monash University, Melbourne
Associate Prof Erica Fletcher, Department of Anatomy and Cell Biology, The University of Melbourne
Prof Duncan Campbell, St Vincent's Institute of Medical Research, Melbourne.
Prof Genevieve Nguyen, INSERM and College de France, Paris, France
Prof Janos Peti-Peterdi, University of Southern California, Los Angeles, USA
Prof Rhian Touyz, University of Ottawa, Ottawa, Canada
Projects
We have available a variety of Honours and PhD projects.
The role of the renin-angiotensin system in the normal and adaptive immune system in retinopathy.

Understanding the stimuli for renin release in diabetic retinopathy: a role for succinate and its receptor, GPR91.

The newly discovered (pro)renin receptor: how does it contribute to diabetic retinopathy and retinopathy or prematurity?

Aldosterone and the mineralocorticoid receptor: roles in retinal inflammation and disease

The contribution of microglia to retinopathy: mechanisms involving reactive oxygen species derived from NADPH oxidase.

Advanced glycation end-products and diabetic retinopathy

Epigenetics and diabetic retinopathy

Angiotensin converting enzyme 2 (ACE2): a protective role in diabetic retinopathy and retinopathy of prematurity?
Publications
See Professor Jennifer Wilkinson-Berka's Monash Researcher Profile.