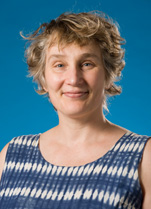 Vaccine and Infectious Diseases Laboratory
Laboratory Head
Professor Magdalena Plebanski
Phone:9903 0667
Email: Magdalena.Plebanski@monash.edu
Department of Immunology and Pathology
Monash University
Level 6, Burnet Tower
89 Commercial Road
Melbourne Victoria 3004
AUSTRALIA
Staff
Dr Jennifer Boer: Post-Doc

Students
Dr. Nirmala Chandralega Kampan (PhD, joint student with Prof. Michael Quinn at RWH)

Ms. Kirsty Wilson (PhD)

Mr. Gao Qian (PhD)

Mr. Peter Tsirikis (PhD – joint student with Chemical Engineering Department)

Mr. Liam Powles (PhD – joint student with Chemical Engineering Department)

Mr. Amlan Chakraborty (PhD – joint student with Chemical Engineering Department)
Overview
The Vaccine and Infectious Diseases Laboratory (VID) headed by Prof. Magdalena Plebanski, has a two tier approach to generate effective therapies against cancer, malaria and allergy and asthma.
Firstly, using advances in nanotechnology to develop new vaccines. Currently, progressing our first generation nanovaccines into a human Phase I trial in cancer, and developing innovative magnetic, polymeric and surface textures nanoparticles as second generation 'intelligent' nanovaccines together with Chemical Engineering. Our discovery new principles of activation of the immune system by nanoparticles led also to a new type of therapeutic for allergy and asthma. We are currently designing exciting second generation inhalable nano-immunoegulator anti-inflammatories.
Secondly, we study how cancer cells and malaria parasites cause immuno-suppression and evade protective immunity, by modulating different cells such as DC, macrophages, MDSC and T cells (including regulatory T cells, Treg). We focus on ovarian cancer, which still kills the majority of patients with no effective long term cure, and leukaemia, in human trials determining how chemotherapy changes cell migration and alters patient outcome.
We aim for our fundamental findings to work together with applied approaches to help deliver real patient benefit in our lifetimes.