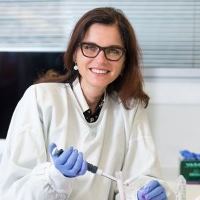 Lead researcher Professor Fabienne Mackay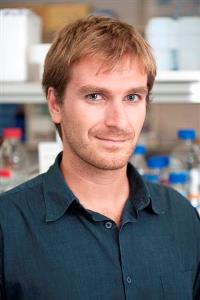 Dr Fabien Vincent is a rheumatologist specializing in autoimmunity
Contribute to Lupus research
Tweet
The lupus research team is led by Professor Fabienne Mackay and is dedicated to the development of new therapies to treat lupus. Professor Mackay's work has been instrumental in the development of a new treatment called belimumab. This is the first new treatment for lupus in over 50 years. While this is an advance in medicine it is only effective in a subset of patients. There is still a large number of patients awaiting an effective treatment.
Professor Mackay's laboratory is actively developing new therapeutic alternatives. Dr Fabien Vincent is a rheumatologist and PhD student working in Prof Mackay's laboratory. He is leading a project focused on developing new blood and urine biomarkers that will improve monitoring of Lupus disease activity, disease severity, response to treatment and prognosis. His research is also aimed at understanding the exact mechanisms underlying the development of lupus in various groups of patients. Indigenous Australians, for example, are far more affected by lupus than the general population. Understanding the differences in disease mechanisms affecting different patient groups is also a focus of Prof Mackay's team. This will allow her team to design treatments and therapeutic strategies that are more adapted to the different forms of lupus.
Donate
You can donate to this important research at the Lupus Donation Page.
Learn more
Join the conversation
Follow us on twitter. Link detail https://twitter.com/ImmunologyMU.
Fabienne Mackay @FabienneMackay
Fabien Vincent @FabOzy