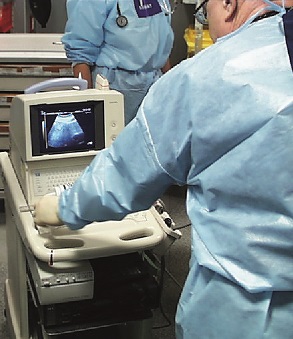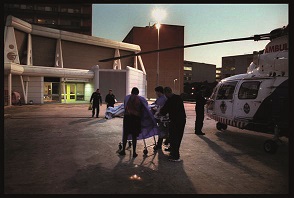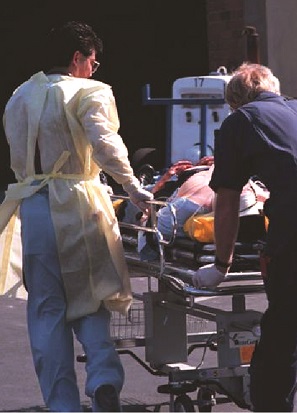 Project Coordinator:
Investigators:
Professor Belinda Gabbe
Professor Peter Cameron
Professor John McNeil
Background:
The Department of Human Services commissioned the Victorian State Trauma Registry (VSTR) in collaboration with the Transport Accident Commission Health Research. The registry provides a mechanism to monitor the system to inform service provision and development with an aim to reduce preventable deaths and permanent disability from major trauma. Changes to systems of care are monitored to ensure outcomes are improving including the reduction in deaths and disability over time.

Aims:
The aim of the registry is to collect information about all patients from every hospital and health care facility managing trauma patients in Victoria.

Method:
The registry collects and analyses patient information from health services managing trauma patients across the state. The registry collects information from 138 hospitals.
VSTR Contributing Health Services
Status:
Ongoing
Staff
Susan McLellan
Adrian Buzgau
Mimi Morgan
Amanda Brown

Research Outputs
Publications
Reports

VSTORM produces quarterly reports and an annual report for the Department of Health and Human Services
Special focus reports are also provided to the Department of Health and Human Services detailing current practice, management and outcomes of particular major trauma patient groups.
The annual report and special focus reports are available on the Department of Health and Human Services website http://www.health.vic.gov.au/trauma/trauma-registry.htm
Data Entry
Data collectors can now enter data directly online using the link below.
Victorian State Trauma Registry Database
Data
Dictionary & Requests
The VSTORM data
is a unique resource for
projects
and
de-identified aggregate data is available upon request.
Requests for data must comply with relevant ethics requirements
and
receive approval from the data
custodians. All
data requests are reviewed by the
VSTORM Steering Committee.

Data Request Forms