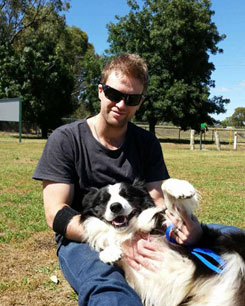 Advanced Life Support, Ambulance Victoria
B. Biomedical Science (majoring in pharmacology) and a Diploma of Languages (German).
Honours project with the School of Languages, including a 6-month scholarship to live and study in Berlin at the Freie Universität Berlin.
B. Emergency Health (Paramedic), at Monash Peninsula campus – where I have now returned to on the teaching side.
After 7 years of formal study, I've been fortunate in my education leading me to further opportunities, which have included:
Private work as part of the team servicing the horseracing meets around Victoria;
Training the MFB and CFA recruits as part of their EMR program, and;
Becoming a sessional teaching associate for the paramedic undergraduate course where I studied
I've really enjoyed the journey so far – long as it was – and look forward to seeing where my training will take me and the challenges that teaching will bring.