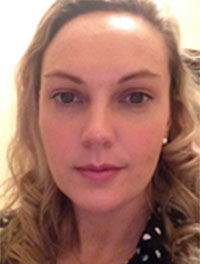 Bachelor of Nursing (Preregistration)
Graduate Diploma of Nursing (Critical Care-ICU)
Diploma of Ambulance Paramedic Studies
Graduate Diploma in Emergency Health (MICA Paramedic)
Lecturer
Monash University Department of Community Emergency Health and Paramedic Practice
Email caroline.martin@monash.edu
Biography
Caroline has been a teaching associate with DCEHPP since mid 2015 and is currently a Lecturer in the Graduate Diploma of Emergency Health (Intensive Care Paramedic). She is also an operational Intensive Care Paramedic (ICP) with Ambulance Victoria and a current registered Critical Care Nurse (ICU).

Caroline has worked as a lecturer in charge (LIC) teaching pre-hospital trauma emergency to undergraduate Paramedics. She is an assistant lecturer to the Major Incident Medical Management Support (MIMMS) course, and has mentored undergraduate Paramedicine students in Australian trauma simulation competitions.

Caroline has a keen interest in pre-hospital trauma management, medical disaster planning, and paramedic education. She hopes to complete a Masters Degree in Emergency health in the near future.
Teaching
Intensive care management of trauma and environmental conditions.
Research Interests
Pre-hospital trauma management, trauma systems, major incident management, Paramedic simulation, contemporary teaching pedagogy, and critical care aspects of Paramedicine.