Seminars and workshops
The Department of Gastroenterology's FODMAP research team runs workshops for dietitians and the public. As further workshops are scheduled, this page will be updated with event details and booking information and links.

Previous workshops
The IBS All-Stars: The Multidisciplinary Management of Irritable Bowel Syndrome Symposium
Monash University is pleased to be hosting a gastroenterology related symposium for gastroenterologists and other health professionals interested in Irritable Bowel Syndrome.
Tickets for this event are $100 for qualified health professionals and $50 for students and trainees. You can purchase your ticket here.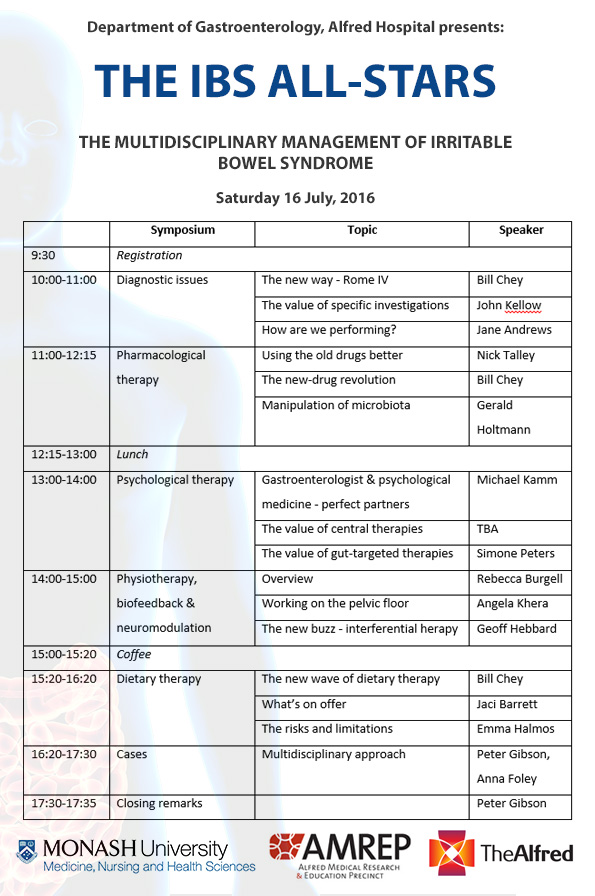 FODMAPs 101: Introduction, Indication and Implementation in Irritable Bowel Syndrome
(please note: our annual dietitian workshop is suitable for dietitians only)
Tickets for this event have sold out. If you have completed the registration form and receive a ticket link, you may still purchase your ticket.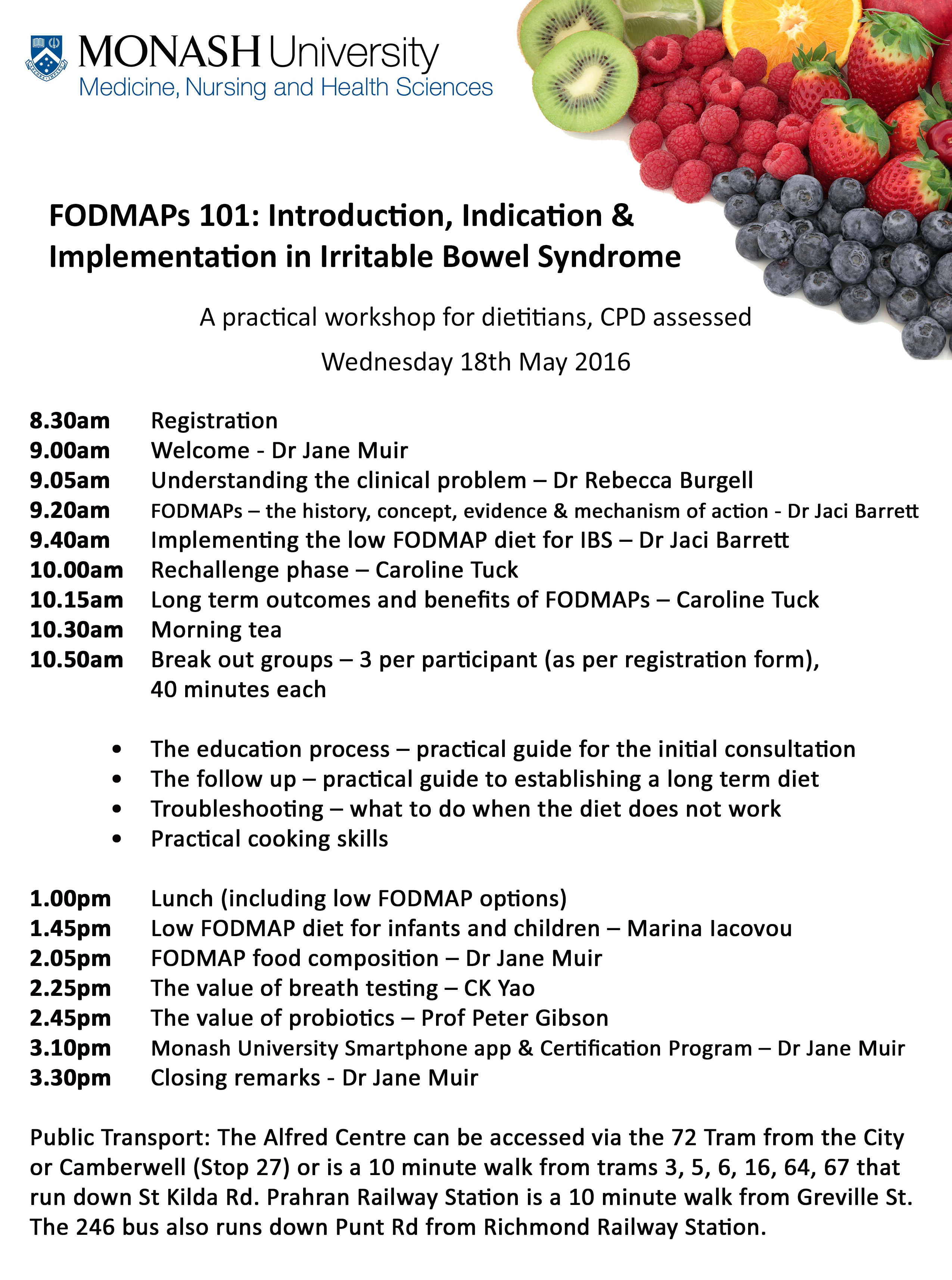 The Dietitian Workshop will be held at The Alfred Centre for Professional Development in the South Block of the Alfred Hospital. Once inside the building, take the lift to Level 2 for registration.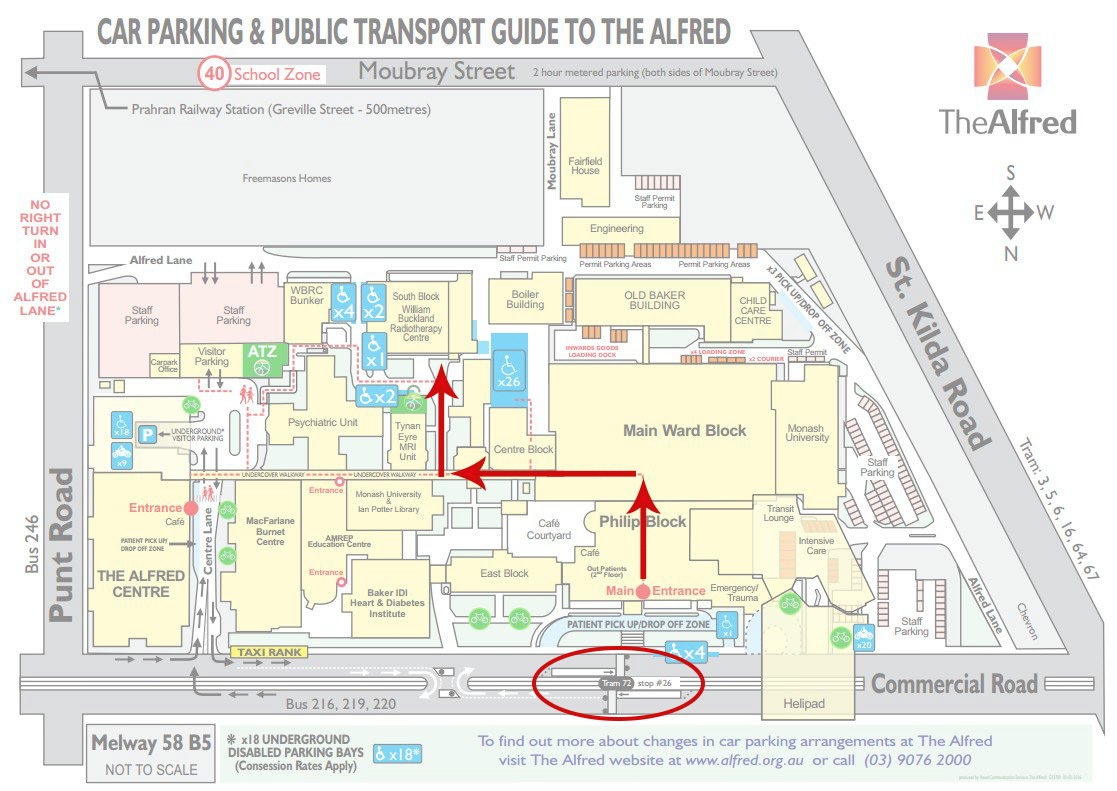 For individuals with IBS - A group consulting session run by Monash FODMAP dietitians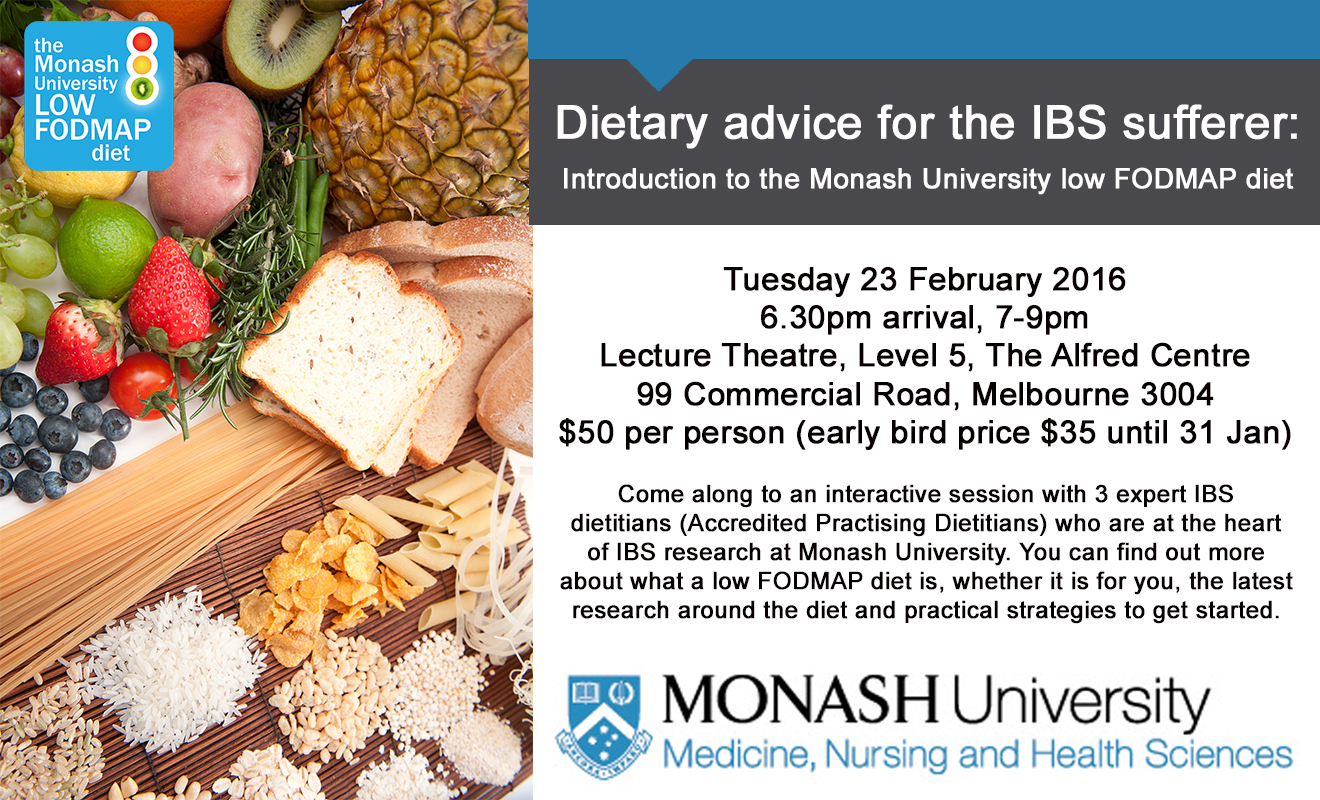 Food intolerances: FODMAPs, gluten and beyond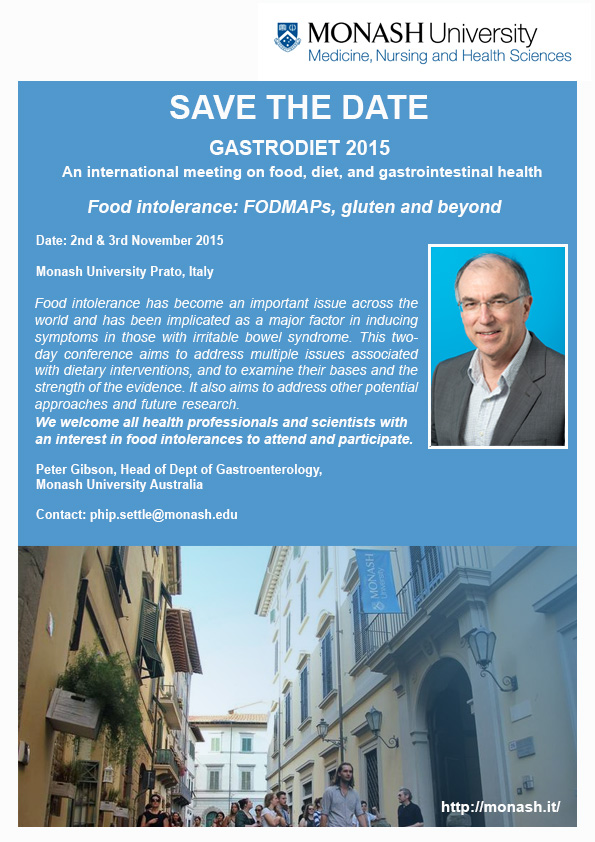 2015 Dietitian workshop - Dietary Treatment of Chronic GI Disease: More than FODMAPs
The annual Monash University FODMAP workshop for Dietitians was held on 29 May 2015 covering an introduction and update on the low FODMAP diet, as well as other dietary approaches for the management of gut disorders. See program.
2014 Dietitian workshop
The Monash University FODMAP Update for Dietitians seminar was held on 30 May 2014 with approximately sixty participants. See program.
2013 Nutrigenics symposium
The Nutrition Society of Australia (Melbourne), Monash University and MyGene ran a symposium for dietitians on how to design genetic research projects and implement nutrigenetics in their practice.
2013 Dietitian workshop
The May 2013 seminar was a great success, with sixty participants. Its topic was 'Manipulating FODMAP Intake, Gut Microflora and the Brain-Gut Axis for IBS Management'.