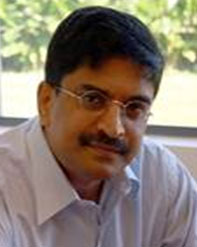 Dr Mohamed Shahjahan Yasin
School of Medicine and Health Sciences
Monash University Malaysia
Dr Shah Yasin is a family physician with many years of clinical experience. In addition he has been involved in curriculum development at the undergraduate and postgraduate levels for more than 10 years. He is currently the Director of Curriculum at the Jeffrey Cheah School of Medicine and Health Sciences at Monash University Sunway Campus and is overall in charge of the medical program at the school.
Prior to joining Monash at Sunway he was the Chief Medical Officer of the largest private general practice group in the country where he was involved in the quality improvement initiatives and change management. Dr Shah has also been involved with the Academy of Family Physicians and chaired Vocational Training Program (VTP) which was the training programme for the Malaysian and Australian postgraduate fellowship for general practitioners.
His teaching interests include evidence based medicine, primary care research methodology and chronic non-communicable disease. His research interests are in the areas of NCDs but also on health systems and public health.