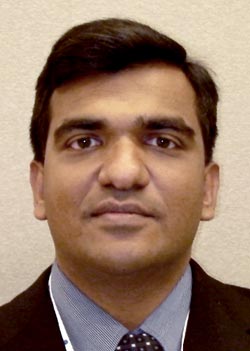 Dr Prasad Katulanda
Senior Lecturer
Medicine Department of Clinical Medicine
University of Colombo
Prasad Katulanda M.B.B.S. MD (Med), DPhil(Oxon) graduated from the University of Colombo with MBBS Honours obtaining gold medals in medicine and paediatrics. He qualified in internal medicine with MD Medicine in 2003 and was trained in Endocrinology and Diabetes in the Postgraduate Institute of Medicine in Sri Lanka and in the Oxford Centre for Diabetes and Endocrinology and Metabolism UK. He is a board certified endocrinologist and an honorary consultant physician in the National Hospital of Sri Lanka. Prasad is also a Senior Lecturer in Clinical Medicine at the University of Colombo and a Honorary Research Fellow at the Oxford Centre for Diabetes and Endocrinology and Metabolism. Prasad obtained his DPhil from the University of Oxford for his thesis on Aetiology and epidemiology of adult onset diabetes in Sri Lanka based on the Sri Lanka Diabetes and Cardiovascular Study and the Sri Lanka Young Diabetes Study.

Prasad Katulanda has published on the epidemiology of diabetes and obesity among South Asians. He has also carried out research on autoimmune diabetes among South Asians and on Mitochondrial diabetes. Prasad also takes interest in research on tobacco and alcohol. He serves as a reviewer in several national and international journals.

Prasad is heading a research group at the Diabetes Research Unit at the University of Colombo in Sri Lanka. He has several international collaborations in areas on diabetes epidemiology, genetics and chronic disease prevention. He is the present Vice-President of the Endocrine Society of Sri Lanka. He serves in several national level advisory boards on diabetes and NCD.

Prasad won a Postgraduate Scholarship from the Commonwealth Association of Universities, and many research awards. He delivered the Sri Lanka Medical Association Oration in 2009 and the Oration of the Postgraduate Institute of Medicine in 2008. He has also been an invited speaker in many national and international meetings and symposia.