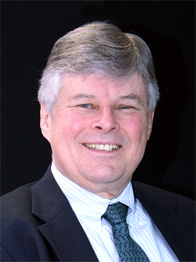 Professor Edwin Fisher
Professor of Health Behaviour and Health Education
Global Director, Peers for Progress
University of North Carolina- Chapel Hill
Focusing on health behavior for the past 30 years, Ed Fisher's research has examined prevention, chronic disease management, and psychosocial factors in asthma, cancer, diabetes, and smoking with a strong emphasis on extensions to disadvantaged populations. His work has also emphasized peer and community interventions and, connected to these, key characteristics of social support in health and well being. He currently serves as Global Director of Peers for Progress, a program of the American Academy of Family Physicians Foundation dedicated to promoting peer support in health, health care and prevention around the world. From 2002-2009, he also served as National Program Director for the Diabetes Initiative of The Robert Wood Johnson Foundation. The Initiative used an ecological approach to integrate individual, group, organizational, and community influences on self management in fourteen primary care and community settings serving disadvantaged populations. From 1980 - 2005, he served as Associate Director of Washington University's NIDDK-funded Diabetes Research and Training Center, and from 1997 - 2005, as Associate Director of Washington University's NCI-funded Comprehensive Cancer Center. Dr. Fisher has served on numerous national scientific and advisory panels including the Pulmonary Disease Advisory Committee of the NHLBI, the National Interagency Council on Smoking or Health (chair), and the national board and executive committee of the American Lung Association. He also served as President of the Society of Behavioral Medicine and as Treasurer of the International Society of Behavioral Medicine.